A - Posterboard: used for the skin on the torso and neck.
B - Testor's model spray paint: this gray (paint code 1238) is for the body and the blue (paint code 1208) is for the hemispheres. (Not shown) primer for a base coat, black for the neck, and white for the dome lights.
C - Epoxy: for gluing certain parts that need a strong bond.
D - Aleene's Original Tacky Glue: good for paper and cardboard; dries clear.
E - Crafting metal (36 gauge aluminum): used for torso bands.
F - Wood dowels: used for both arms and internal supports. Also the eyestalk.
G - Florist's stem wire (16 gauge): used for eggbeater hand and neck struts.
H - Wooden hemispheres (painted blue): actually spheres cut in half (see below). Used on skirt.
I - Black foam: about 1/8 inch thick. Used for the dalek's base.
J - White paper sticker: used for iris on the eye stalk.
K - Measuring spoons: slicing the bowl off one of these spoons and painting it black makes a good plunger hand.
L - Foamboard: 3/16 inch thick. Used for the skirt and the endoskeleton for most other sections. Also great for making jigs and other scaffolding.
M - Wooden disks: one inch diameter. Used for the eye stalk rings and the tip of the eye.
N - Aluminum washers: 1/4 inch center hole. Used at the ends of the eggbeater hand.
O - Rubber hole grommets: used in between a pair of washers at each end of the eggbeater hand.
P - Push pins: painted white and used for dome lights.
(not shown) - Durham's Rock Hard Water Putty. Used to cast the dome.

Close-ups of some pieces.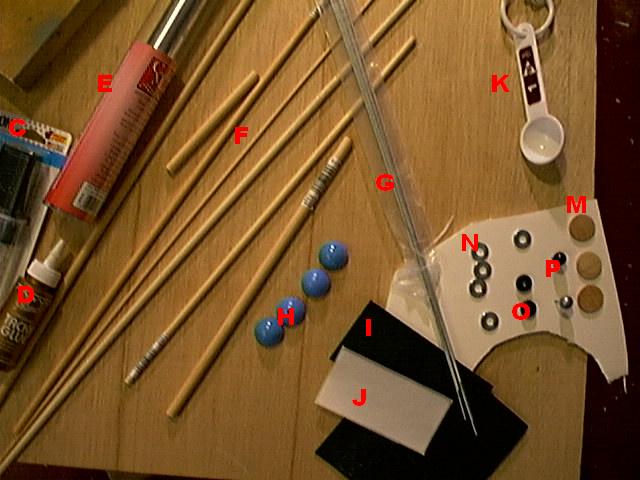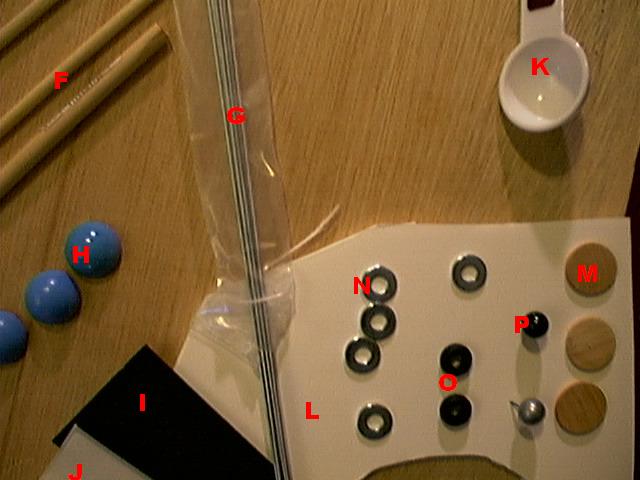 One inch wooden beads (shown on top of the bag in the photo below) were used for the arm joints. One inch wooden spheres were cut in half to make the hemispheres.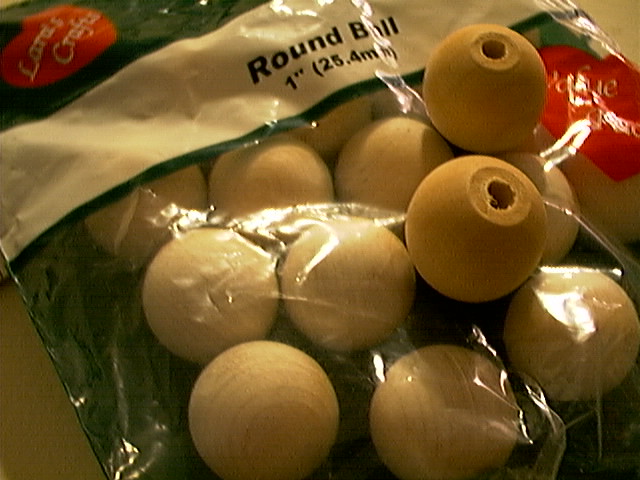 The neck rings were made from 3/16 inch hardboard, which is like pegboard without the holes. A table router put the bevel around the edge.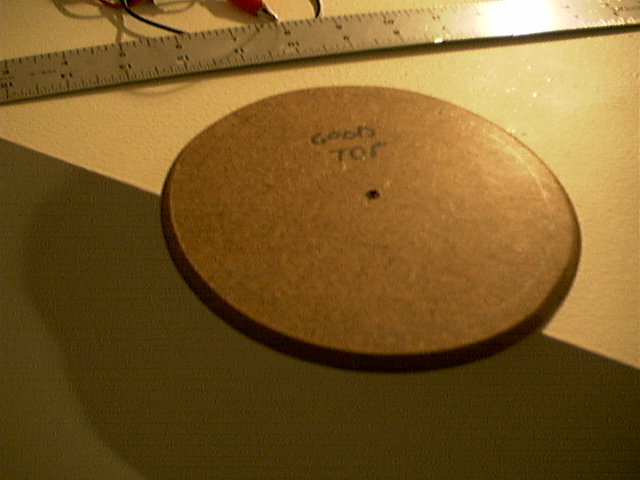 Navigation
---

Dalek Index Page

Minimalist Weblog posts tagged 'daleks'

The Build Log

Building Materials

Project Dalek Forum

Dalek Builders Guide PDF
---

= local link

= external link
---